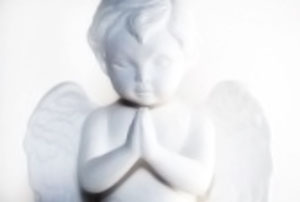 In the Angels´ Week there will be daily meditations, which you can join online or even locally. You are welcome to take part and bring with you all interested friends and relatives. The meditations are for free of course. The angels will be described before each meditation, contact the location for their exact schedule.
If you don't find a place close to you, you can also participate simultaneously at home. By resonance with all the participants throughout the world you will have an easy unison with the Angels. Make yourself a cosy place, disconnect the phone, light a few candles or incense sticks, whatever brings you into a relaxed, happy mood. Read the description of the Angels a few times and try to make yourself a clear as possible vision of them. Sit down for meditation in a comfortable position or a chair, relax your body, your emotions, your feelings and finally your mind. Listen to the inner silence. Feel deep inside yourself and remain, as good as possible, in this inner silence. If you now call the angels from deep in your heart, they will appear to you very fast. They are already patiently waiting for us.
We are happy to announce that in case you cannot join at a local center you will have the possibility to join online. Find the online program at
http://yogaonlineacademy.com/angels-and-archangels-week/
The meditation program:
* All times are GMT/UTC. Find the times for your location.
The times indicate the synchronized meditation periods. Please consult with your local center or the online schedule linked above to find out the starting time of the event itself that includes an extensive presentation and preparation before the actual meditation.
Sunday,
28.10.18
17.00-17.15*
Special exemplification of the state of communion with the paradisiacal world which the Angels inhabit
17.45-18.00
Special exemplification of the state of communion with the mystical realm of the Archangels
Monday,
29.10.18
17.00-17.15*
Special exemplification of the admirable detached state which the Angels live in and manifest ceaselessly
17.45-18.00
Special exemplification of the state of inspiring, full communion with Archangel Metatron
Tuesday,
30.10.18
17.00-17.15*
Special exemplification of the state of global, simultaneous and multifaceted intelligence that Angels always live in and manifest
17.45-18.00
Special exemplification of the state of inspiring, full communion with Archangel Raziel
Wednesday,
31.10.18
17.00-17.15*
Special exemplification of the state of joy that the Angles live in permanently, in a profound and overwhelming way
17.45-18.00
Special exemplification of the state of inspiring, full communion with Archangel Zadakiel
Thursday,
01.11.18
17.00-17.15*
Special exemplification of the state of Divine Goodness that the Angels always live in and manifest
17.45-18.00
Special exemplification of the state of inspiring, full communion with Archangel Raphael
Friday,
02.11.18
17.00-17.15*
Special exemplification of the state with which Angels realise instantaneously God's Almighty Will
17.45-18.00
Special exemplification of the state of inspiring, full communion with Archangel Raguel
Saturday,
03.11.18
17.00-17.15*
Special exemplification of the ineffable state of Purity that Angels live in a profound and overwhelming way
17.45-18.00
State of plenary communion with Archangel Gabriel
Sunday,
04.11.18
17.00-17.15*
Special exemplification of the exemplary state of Divine Greatness that Angels experience in a deep and overwhelming way
17.45-18.00
Special exemplification of the state of inspiring, full communion with Archangel Michael